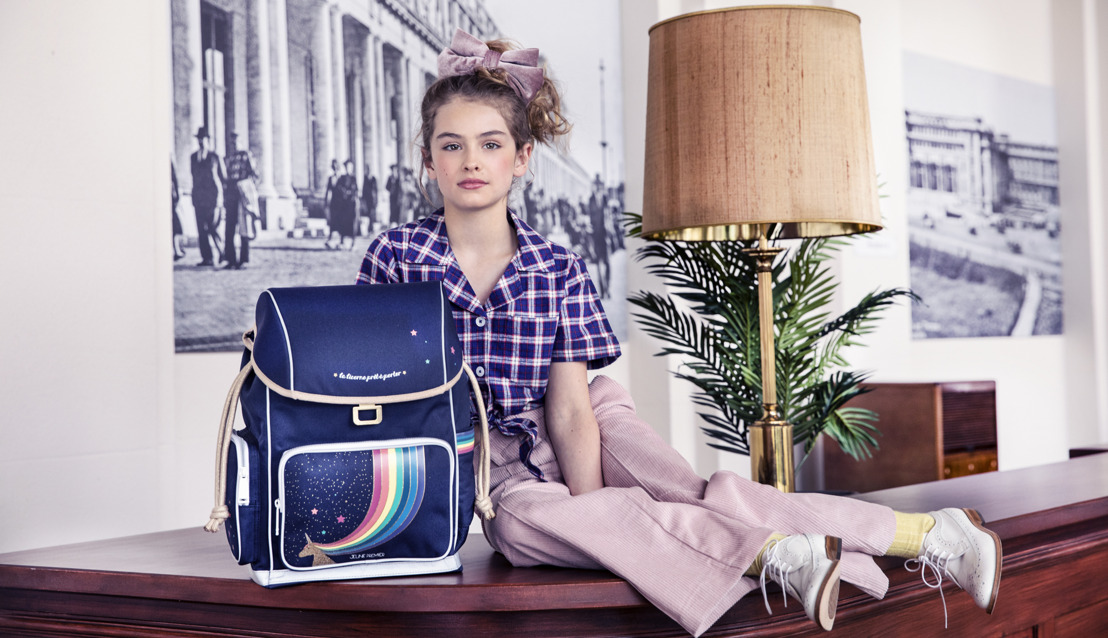 This back to school season, Jeune Premier (literally) has got your child's back with the new Ergomaxx backpacks
Who says ergonomy ain't cool?
A parent's job is to always have their child's back, but for the school moments when they can't be there, Jeune Premier's brand new Ergomaxx bags will. This newest member of the Jeune Premier family watches the back from the little ones from dusk till dawn. The ergonomic design supports the back and its looks delight the eye. The load-bearing system transfers 50% of the weight of the bag from the shoulders to the waist. It helps to establish healthy posture habits at a younger age and prevents future problems.
"Shoulder, neck, or back pain are a frequent complaint in young children. Carrying a heavy bag every day can lead to poor posture and even chronic back pain in children." says Dr Thomas De Geest, an orthopaedic spine surgeon, but also father of two school-age children. "Young students often carry over 15 percent of their own body weight in their backpacks, which causes biomechanical and physiological adaptations that could increase musculoskeletal injuries. Therefore it is important to look for an ergonomic school bag. Beside padded back straps, I would strongly advise a waist strap. An added belt that can wrap around the waist will help distribute weight."
With its adjustable, padded backstraps, high-end adjustable carrying system, adjustable, elastic chest strap and adjustable padded hip strap closing with one click, the Ergomaxx is every child's best school partner in crime.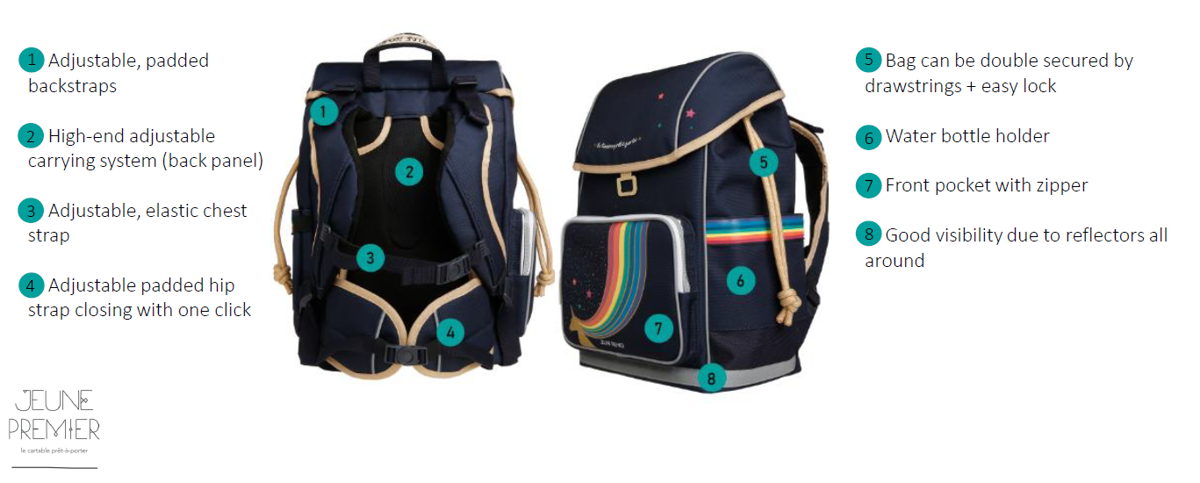 The Ergomaxx bags combine brains and beauty, as they are available in five cool designs: cherry pompon, unicorn gold, lady gadget blue, lion head and wingman.
Ergomaxx product details
Size: 26cm x 42cm x 16.5cm
​Weight: 1100g
​Volume: 18L
​Price: starting from 169.90 euro
Safety first
The Ergomaxx backpacks enhance good visibility due to reflectors all around, to protect children in traffic. Additionally, Jeune Premier is also introducing LED lights that will fit right in the clasps of their bags. Ideal for the gloomy autumn and winter mornings as well as evenings. These lights will provide safety in and out of the school premises. The lights are rechargeable with usb & presented in a beautiful, funky display with 12 sets.