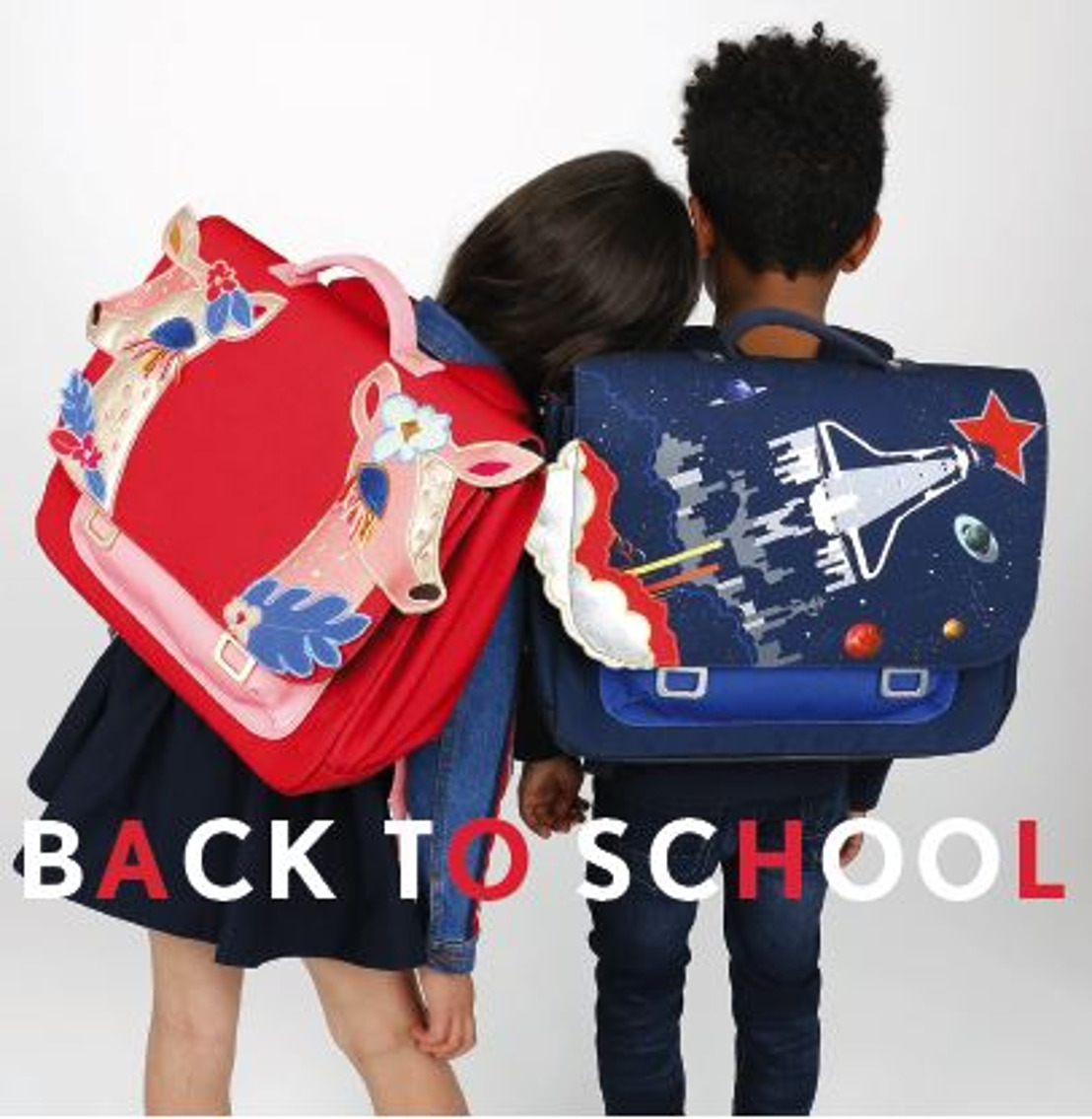 Jeune Premier x Catimini
A Belgian - French fashion match made in heaven
What happens when a renowned French children's fashion brand and a Belgian schoolbag designer join forces? Drum roll... Tadam! Fireworks & crazy inspiration indeed! Catimini and Jeune Premier teamed up to develop the ultimate must-have pieces for school. A glittering deer or rocket that travels faster than the sound...
Thanks to its Easy Lock closure system that is both ergonomic and stylish, you do not have to bother... Just swipe down and it's done! In addition, thanks to a magnetic system, the case is very simple to close: the two parts of the class are assembled in one click as if by magic.
Price : It bag midi 109,90 euro
​Available starting from July 1st on https://www.jeunepremier.be/.
About Jeune Premier
​Created in 2012, the Belgium-based brand Jeune Premier turns your traditional bookbag into a fun and fashionable bag. Jeune Premier designs schoolbags for kids, whatever their age and tastes.
About Catimini
​For over 40 years, Catimini has been a children's specialist clothing store providing trendy fashion choices for children from birth to 14 years. Inviting you to travel their universe, Catimini offers cheeky, playful and colorful collections for girls or boys. Catimini's bold spirit sets the tone for children's fashion trends through colorful, vivacious collections!